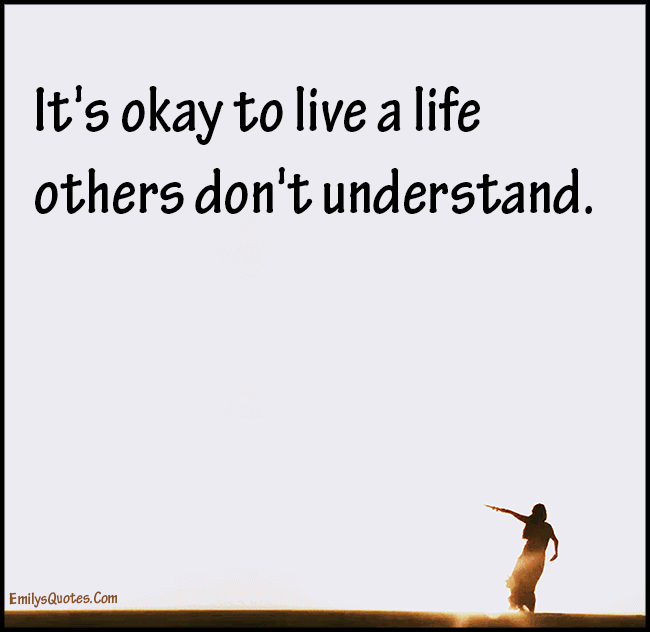 "It's okay to live a life others don't understand."

~Unknown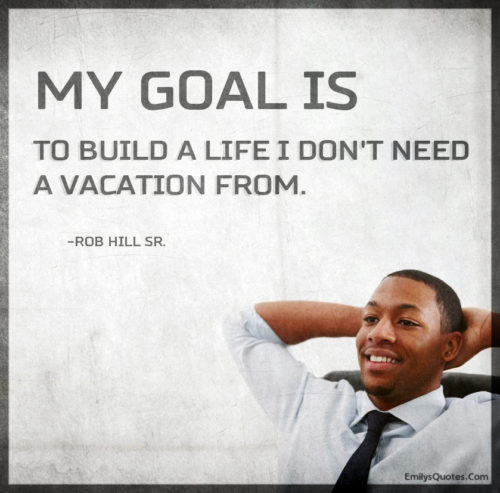 "My goal is to build a life I don't need a vacation from."

~Rob Hill Sr.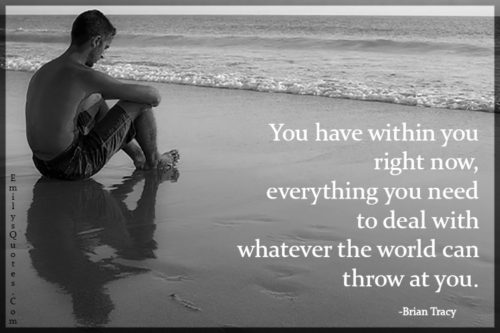 "You have within you right now, everything you need to deal with whatever the world can throw at you."

~Brian Tracy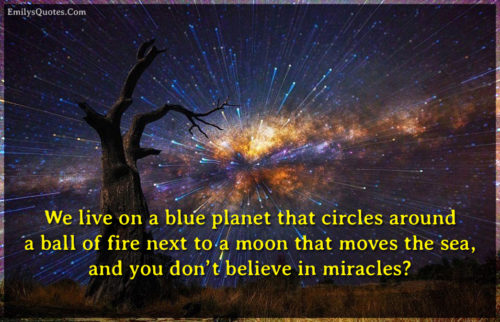 "We live on a blue planet that circles around a ball of fire next to a moon that moves the sea, and you don't believe in miracles?"

~Unknown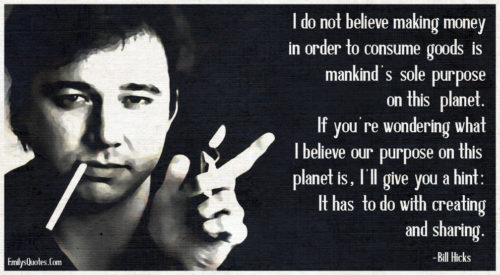 "I do not believe making money in order to consume goods is mankind's sole purpose on this planet. If you're wondering what I believe our purpose on this planet is, I'll give you a hint: It has to do with creating and sharing."

~Bill Hicks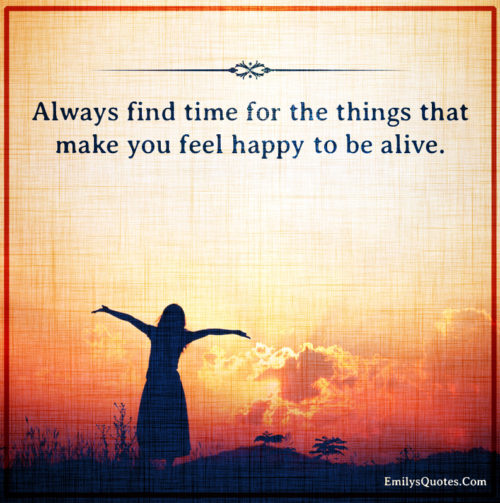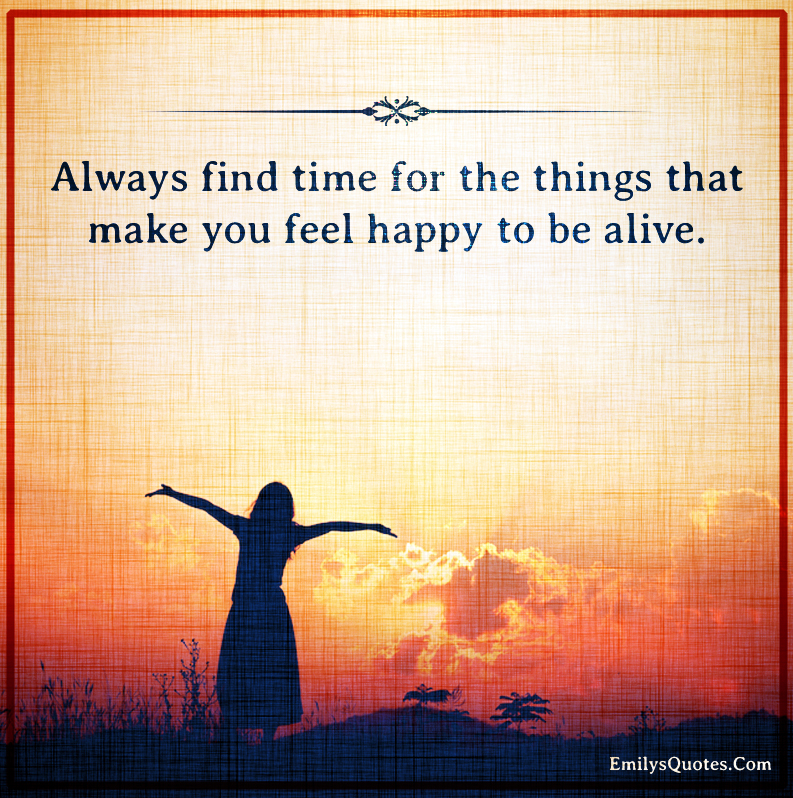 "Always find time for the things that make you feel happy to be alive."

~Unknown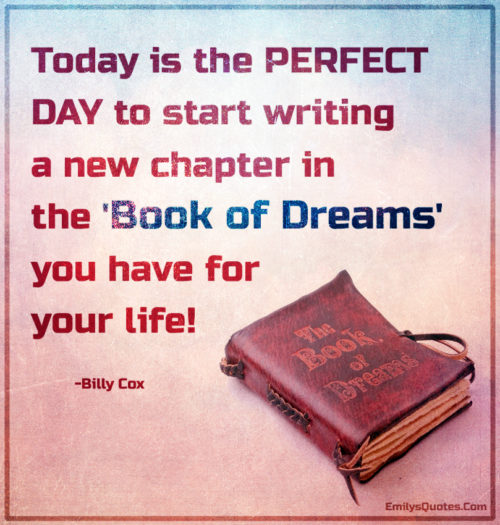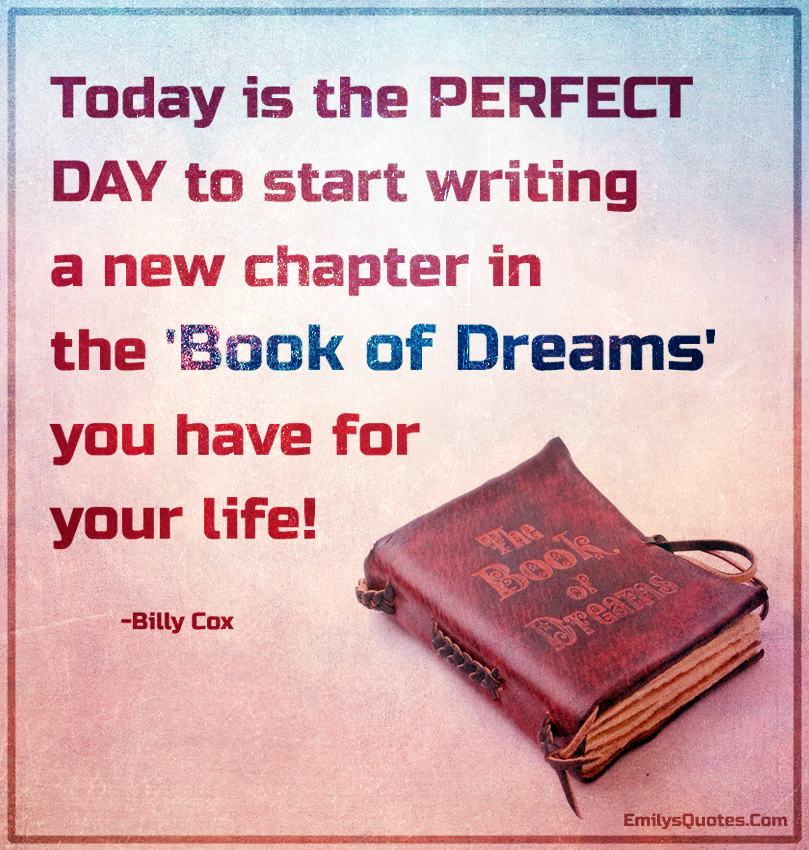 "Today is the PERFECT DAY to start writing a new chapter in the 'Book of Dreams' you have for your life!"

~Billy Cox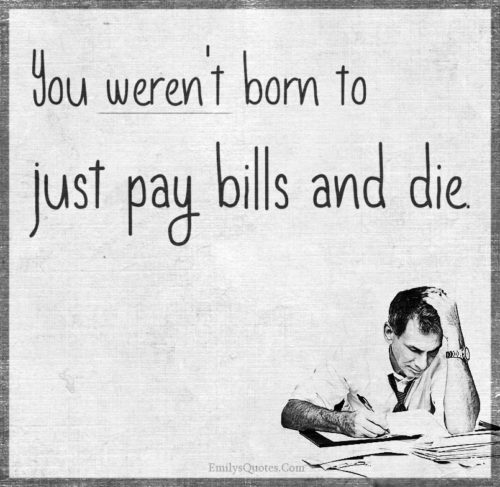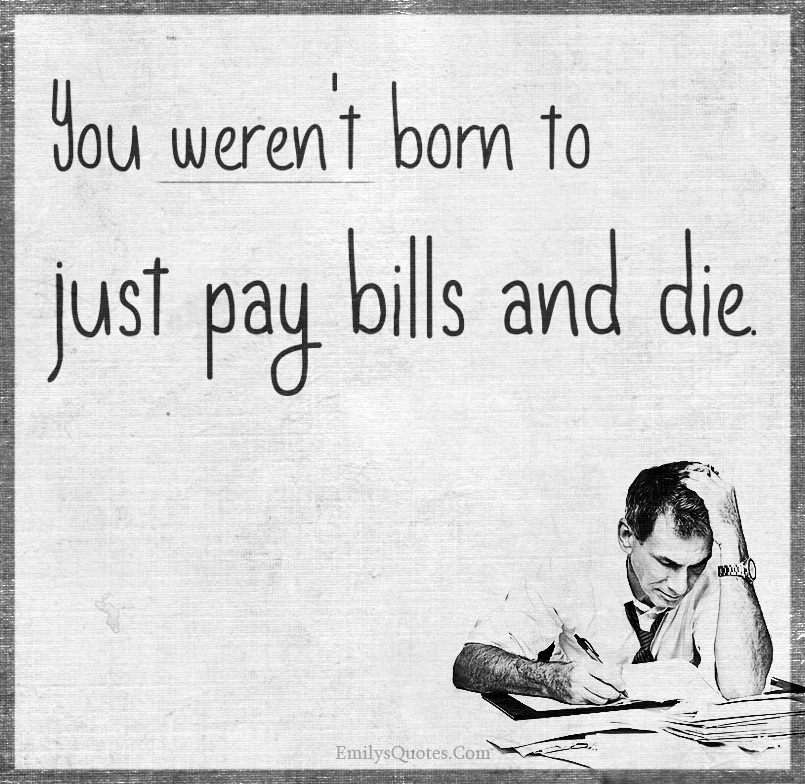 "You weren't born to just pay bills and die."

~Unknown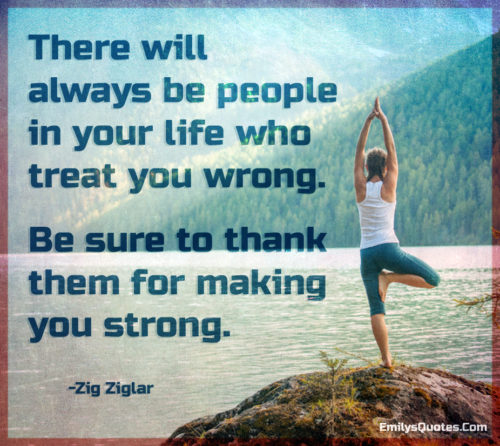 "There will always be people in your life who treat you wrong. Be sure to thank them for making you strong."

~Zig Ziglar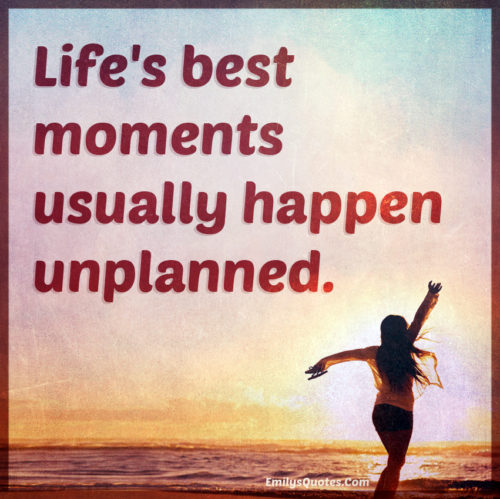 "Life's best moments usually happen unplanned."

~Unknown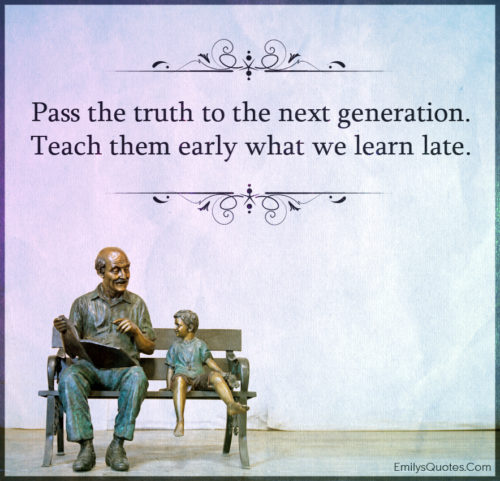 "Pass the truth to the next generation. Teach them early what we learn late."

~Unknown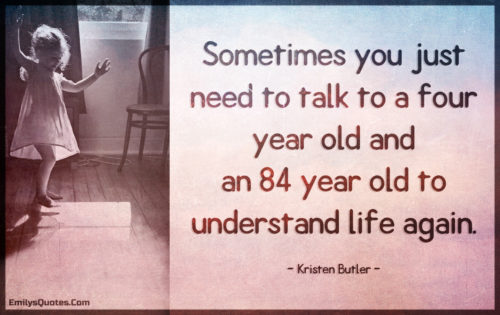 "Sometimes you just need to talk to a four year old and an 84 year old to understand life again."

~Kristen Butler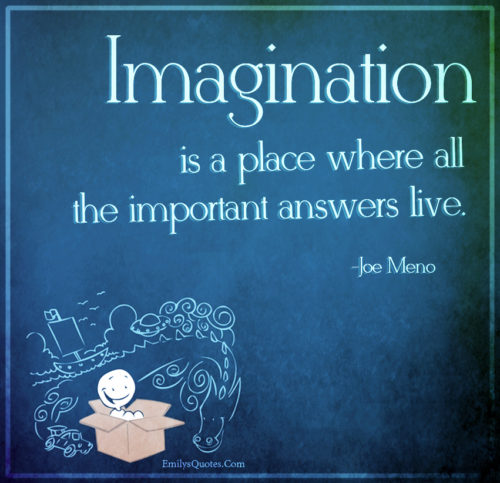 "Imagination is a place where all the important answers live."

~Joe Meno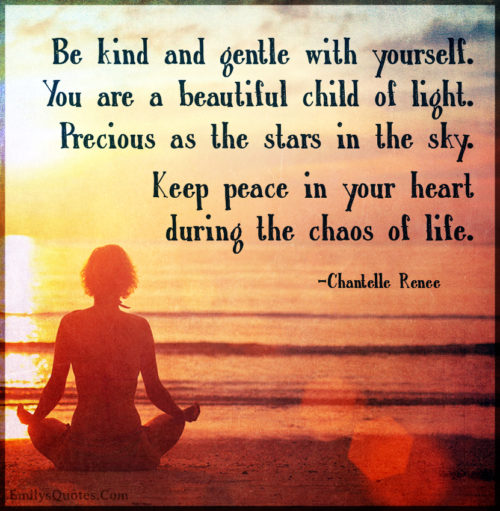 "Be kind and gentle with yourself. You are a beautiful child of light. Precious as the stars in the sky. Keep peace in your heart during the chaos of life."

~Chantelle Renee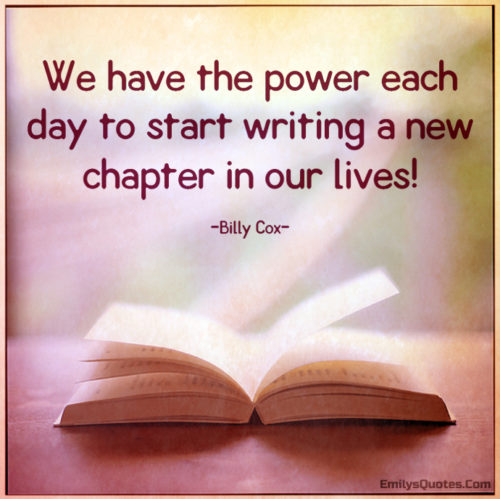 "We have the power each day to start writing a new chapter in our lives!"

~Billy Cox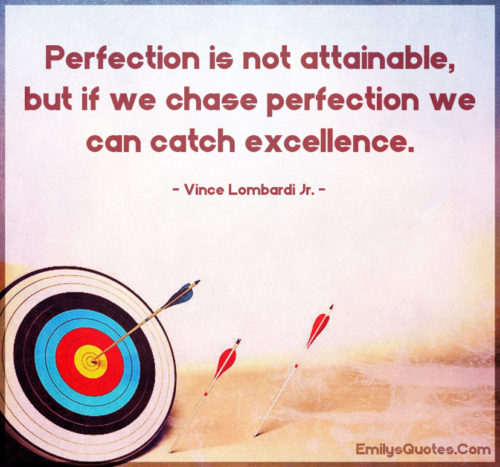 "Perfection is not attainable, but if we chase perfection we can catch excellence."

~Vince Lombardi Jr.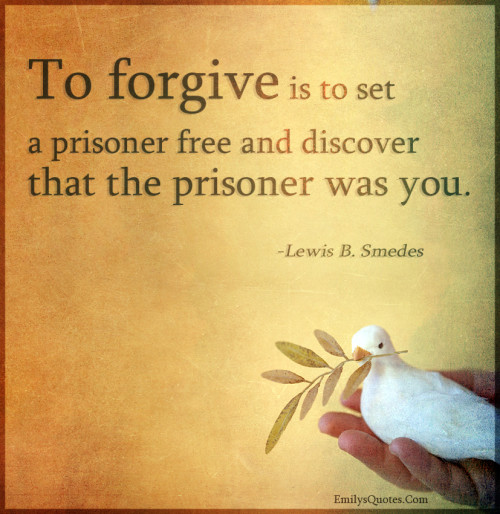 "To forgive is to set a prisoner free and discover that the prisoner was you."

~Lewis B. Smedes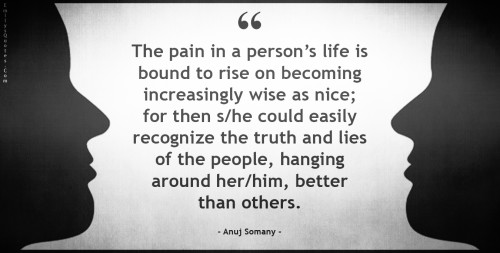 "The pain in a person's life is bound to rise on becoming increasingly wise as nice; for then s/he could easily recognize the truth and lies of the people, hanging around her/him, better than others."

~Anuj Somany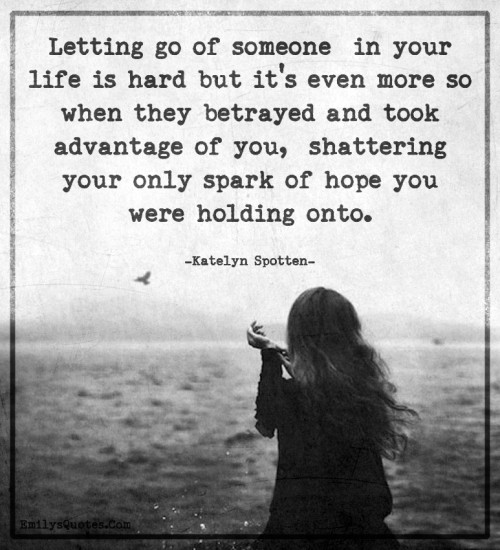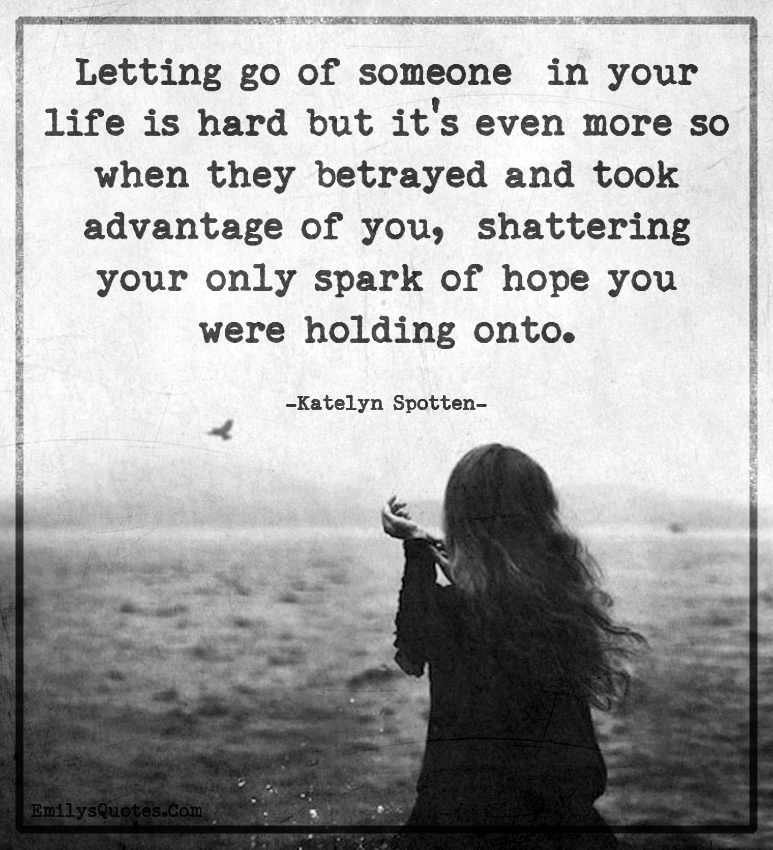 "Letting go of someone in your life is hard but it's even more so when they betrayed and took advantage of you, shattering your only spark of hope you were holding onto."

~Katelyn Spotten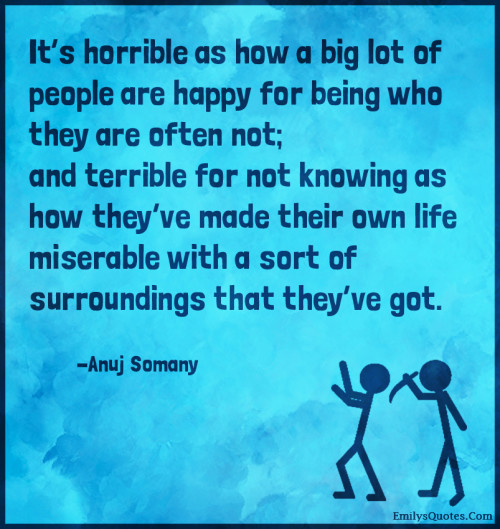 "It's horrible as how a big lot of people are happy for being who they are often not; and terrible for not knowing as how they've made their own life miserable with a sort of surroundings that they've got."

~Anuj Somany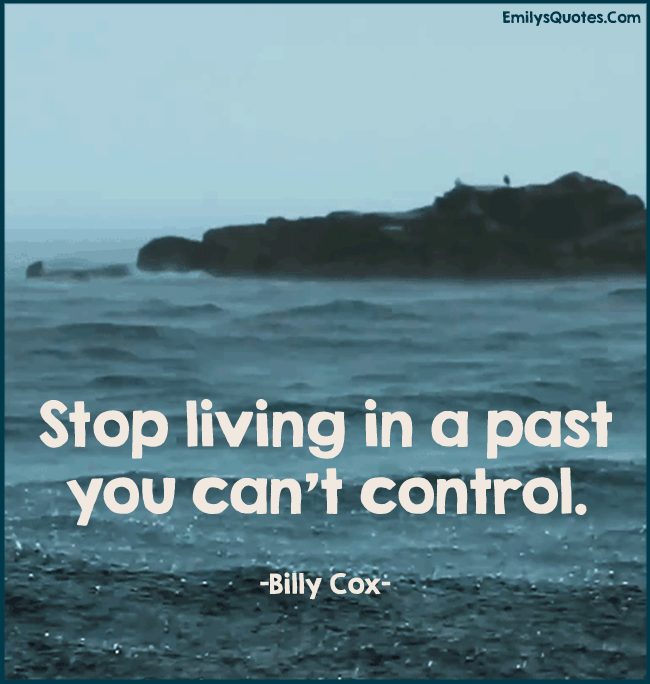 "Stop living in a past you can't control."

~Billy Cox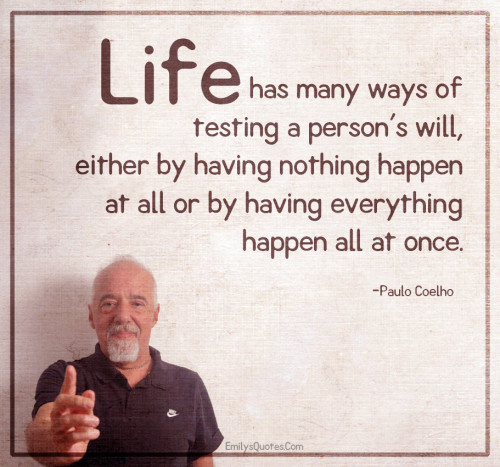 "Life has many ways of testing a person's will, either by having nothing happen at all or by having everything happen all at once."

~Paulo Coelho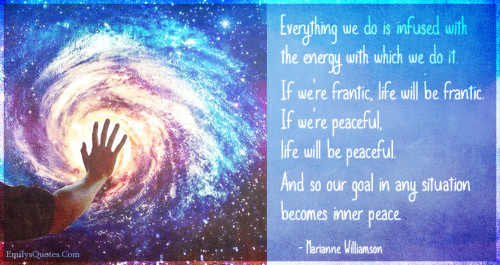 "Everything we do is infused with the energy with which we do it. If we're frantic, life will be frantic. If we're peaceful, life will be peaceful. And so our goal in any situation becomes inner peace."

~Marianne Williamson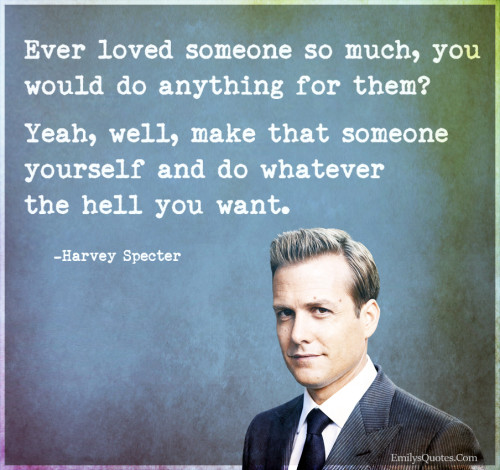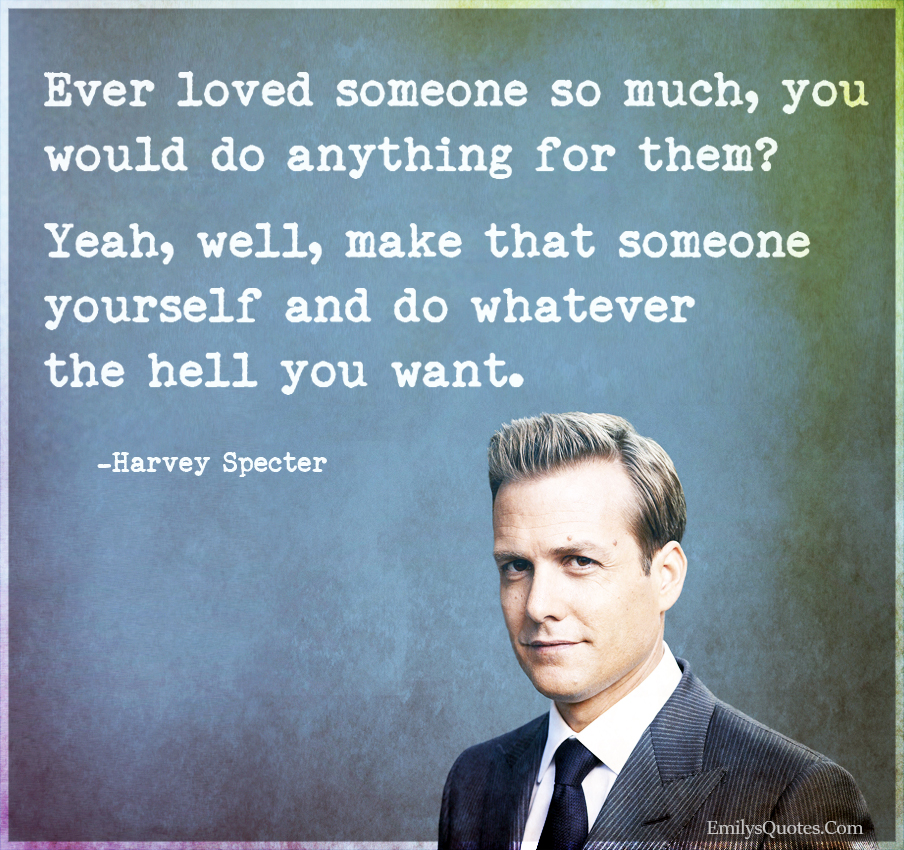 "Ever loved someone so much, you would do anything for them? Yeah, well, make that someone yourself and do whatever the hell you want."

~Harvey Specter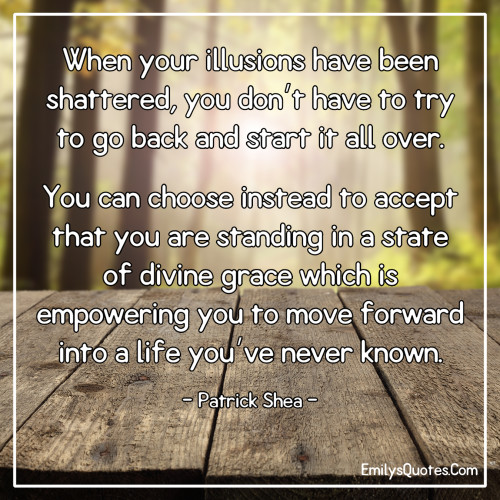 "When your illusions have been shattered, you don't have to try to go back and start it all over. You can choose instead to accept that you are standing in a state of divine grace which is empowering you to move forward into a life you've never known."

~Patrick Shea