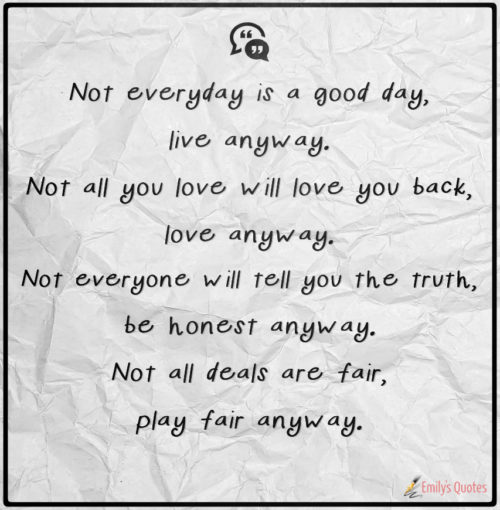 "Not everyday is a good day, live anyway. Not all you love will love you back, love anyway. Not everyone will tell you the truth, be honest anyway. Not all deals are fair, play fair anyway."

~Unknown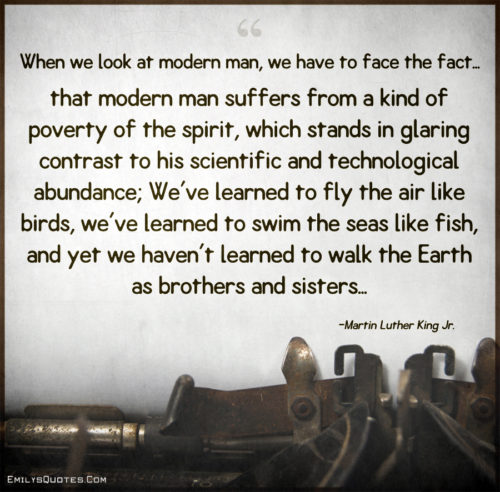 "When we look at modern man, we have to face the fact...that modern man suffers from a kind of poverty of the spirit, which stands in glaring contrast to his scientific and technological abundance; We've learned to fly the air like birds, we've learned to swim the seas like fish, and yet we haven't learned to walk the Earth as brothers and sisters..."

~Martin Luther King Jr.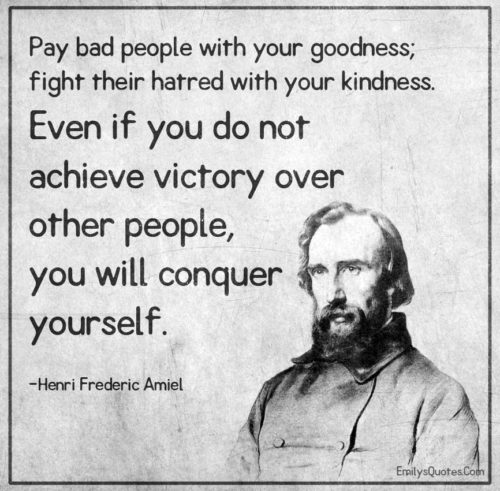 "Pay bad people with your goodness; fight their hatred with your kindness. Even if you do not achieve victory over other people, you will conquer yourself."

~Henri Frederic Amiel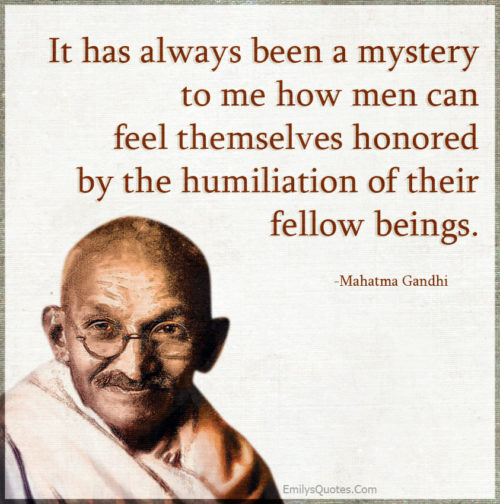 "It has always been a mystery to me how men can feel themselves honored by the humiliation of their fellow beings."

~Mahatma Gandhi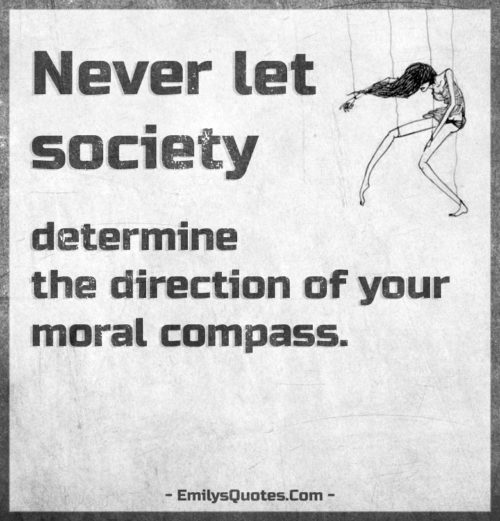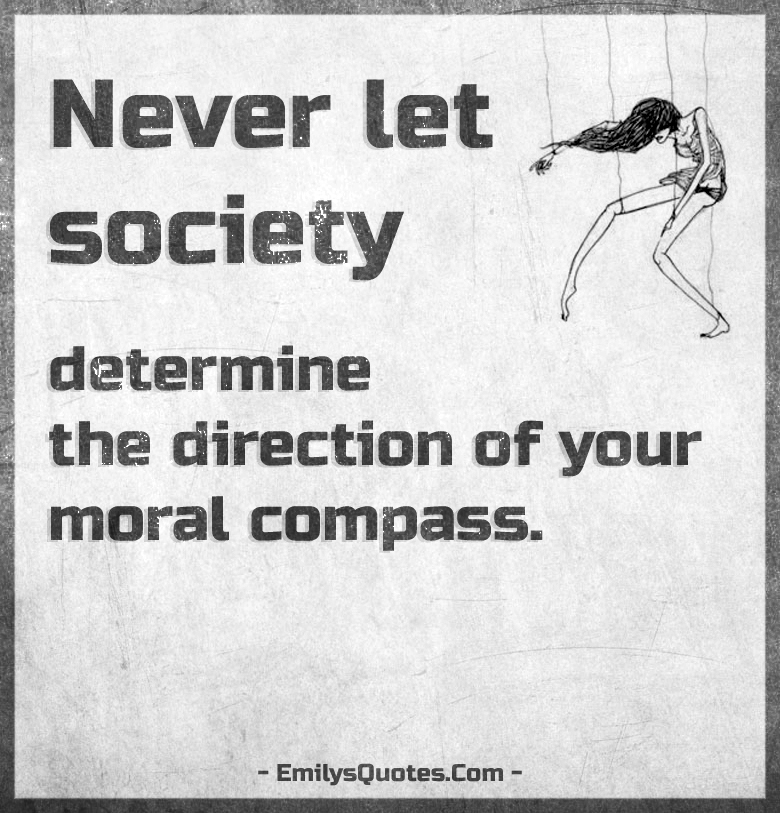 "Never let society determine the direction of your moral compass."

~Unknown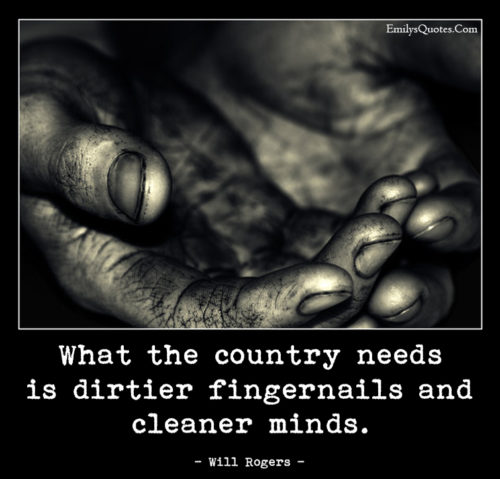 "What the country needs is dirtier fingernails and cleaner minds."

~Will Rogers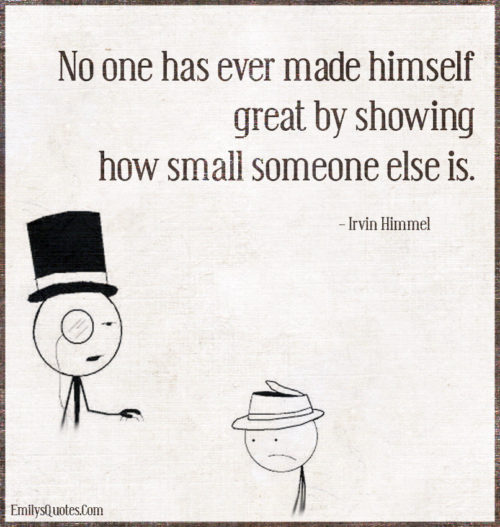 "No one has ever made himself great by showing how small someone else is."

~Irvin Himmel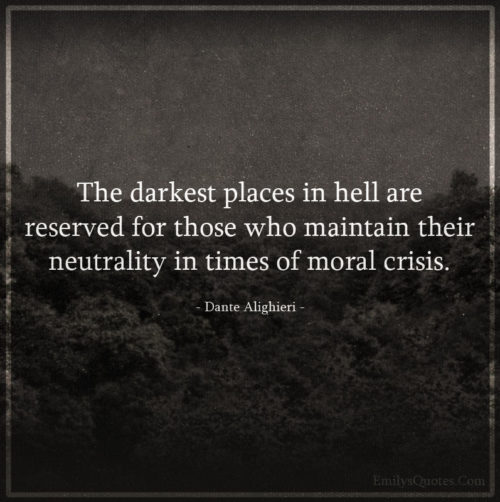 "The darkest places in hell are reserved for those who maintain their neutrality in times of moral crisis."

~Dante Alighieri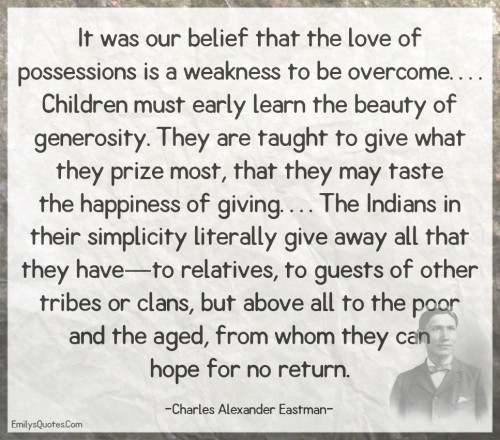 "It was our belief that the love of possessions is a weakness to be overcome. . . . Children must early learn the beauty of generosity. They are taught to give what they prize most, that they may taste the happiness of giving. . . . The Indians in their simplicity literally give away all that they have—to relatives, to guests of other tribes or clans, but above all to the poor and the aged, from whom they can hope for no return."

~Charles Alexander Eastman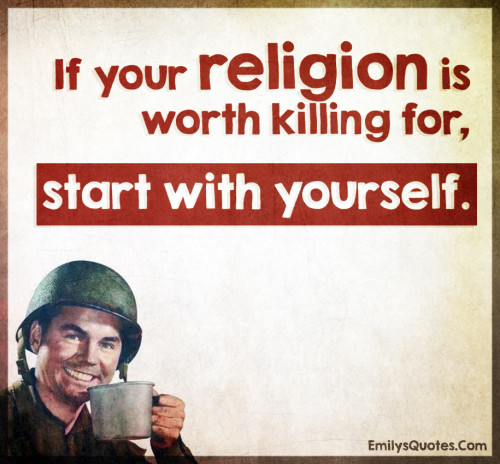 "If your religion is worth killing for, start with yourself."

~Unknown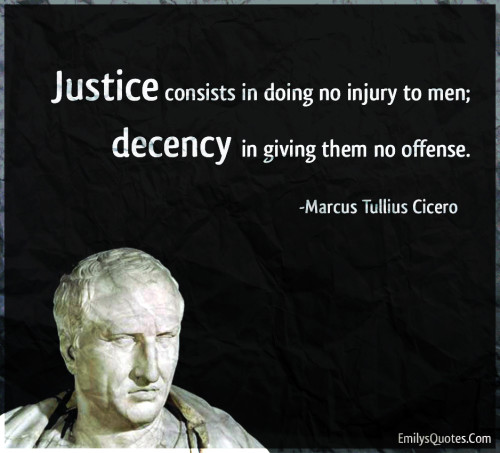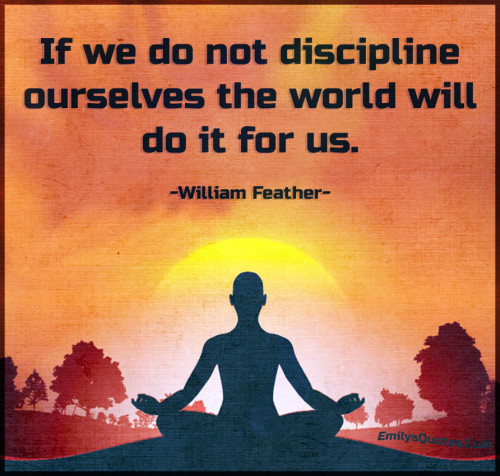 "If we do not discipline ourselves the world will do it for us."

~William Feather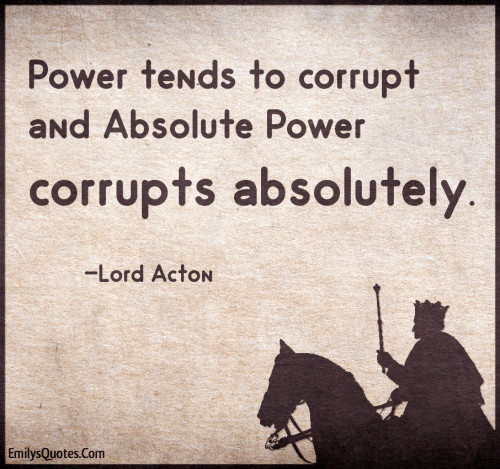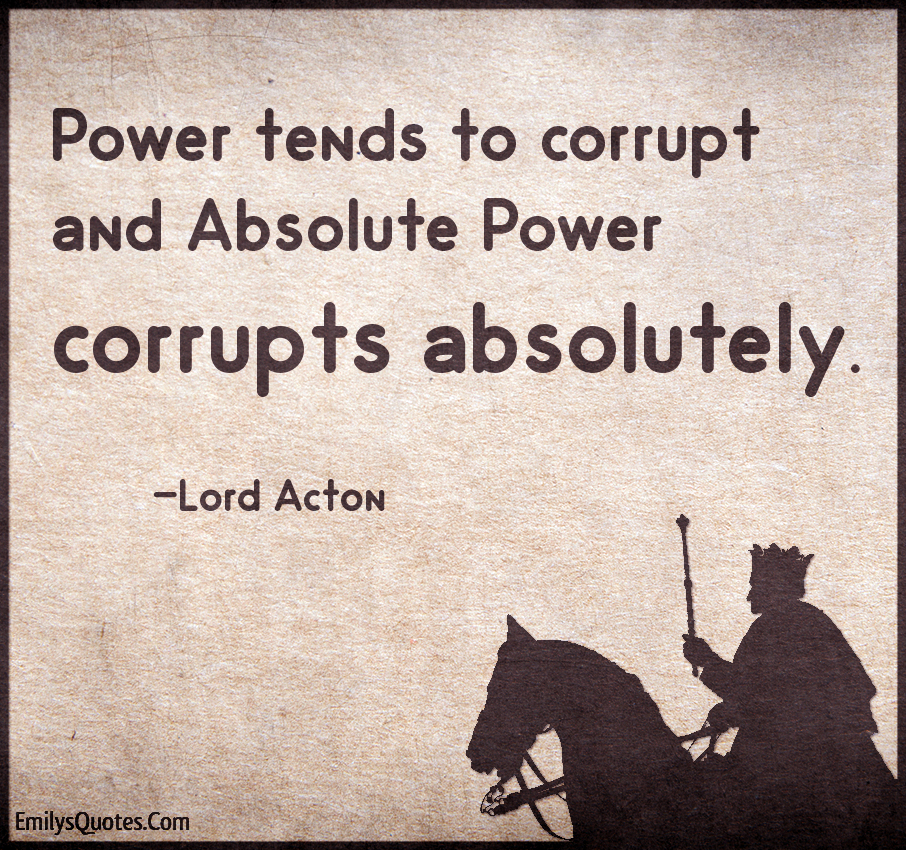 "Power tends to corrupt and absolute power corrupts absolutely."

~Lord Acton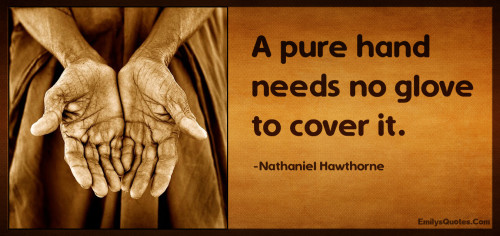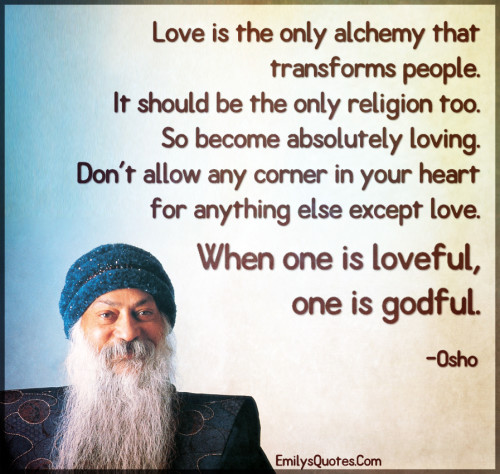 "Love is the only alchemy that transforms people. It should be the only religion too. So become absolutely loving. Don't allow any corner in your heart for anything else except love. When one is loveful, one is godful."

~Osho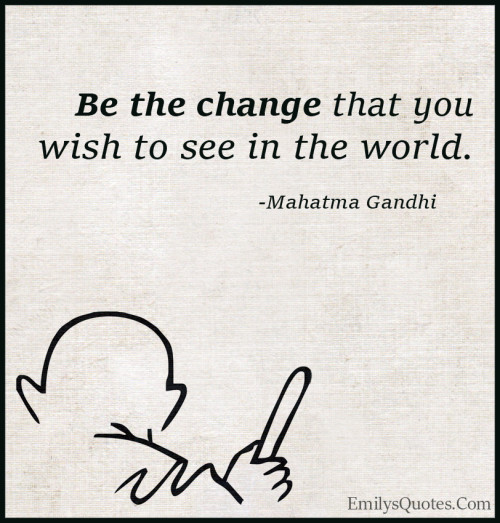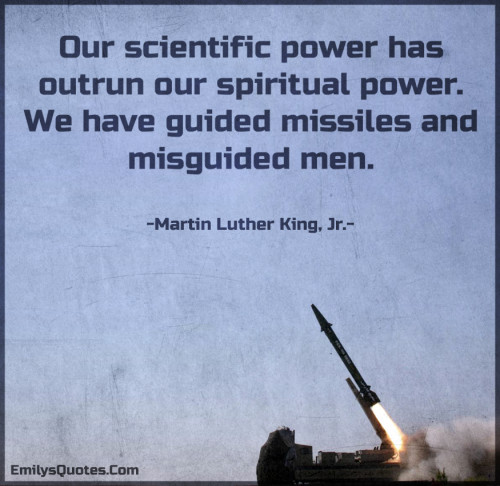 "Our scientific power has outrun our spiritual power. We have guided missiles and misguided men."

~Martin Luther King, Jr.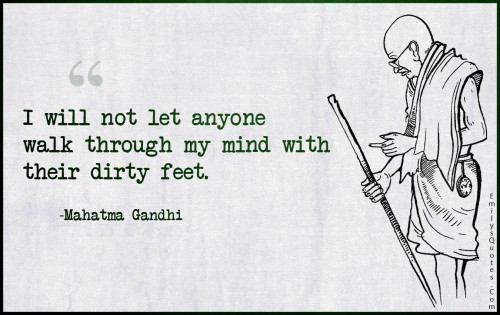 "I will not let anyone walk through my mind with their dirty feet."

~Mahatma Gandhi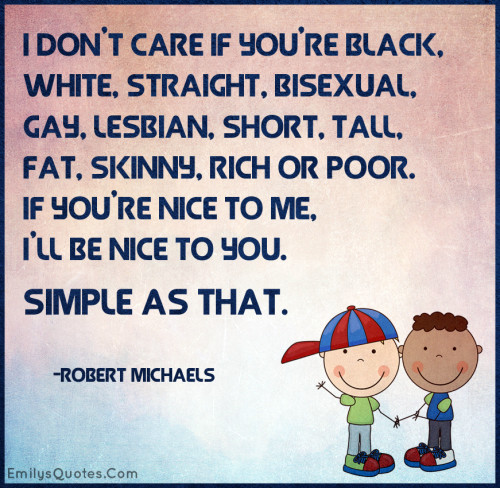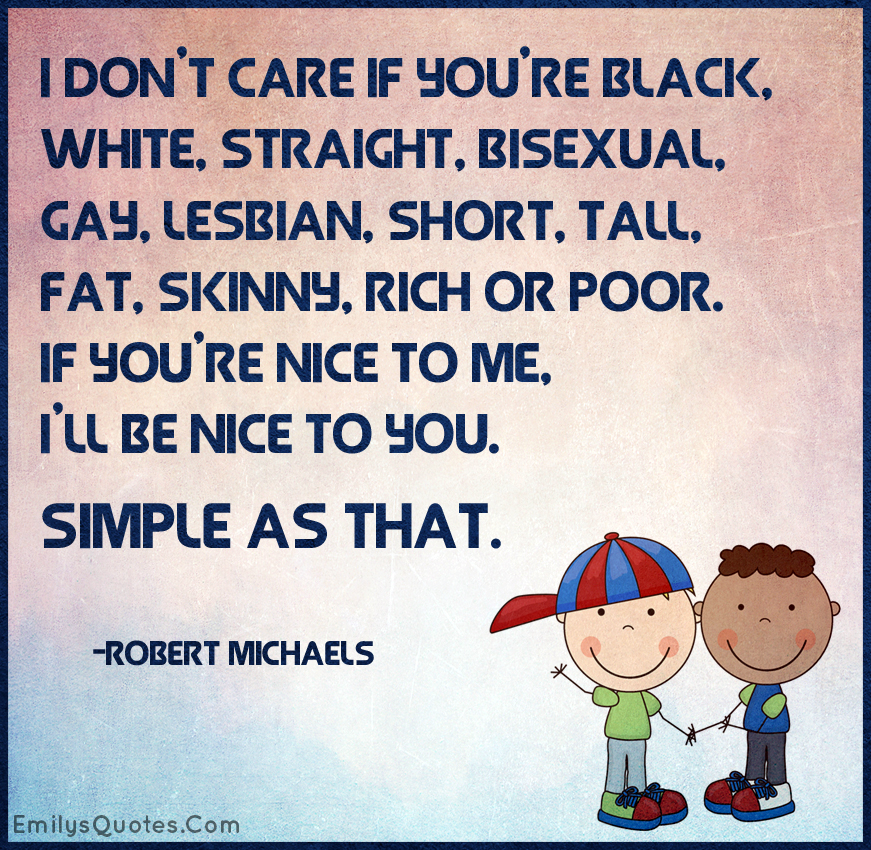 "I don't care if you're black, white, straight, bisexual, gay, lesbian, short, tall, fat, skinny, rich or poor. If you're nice to me, I'll be nice to you. Simple as that."

~Robert Michaels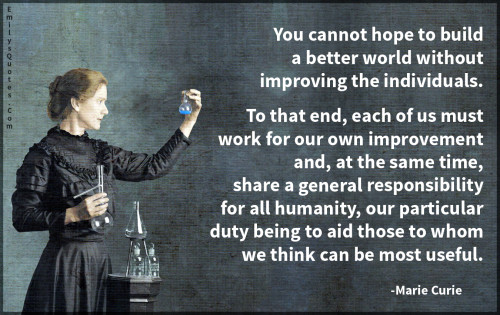 "You cannot hope to build a better world without improving the individuals. To that end, each of us must work for our own improvement and, at the same time, share a general responsibility for all humanity, our particular duty being to aid those to whom we think can be most useful."

~Marie Curie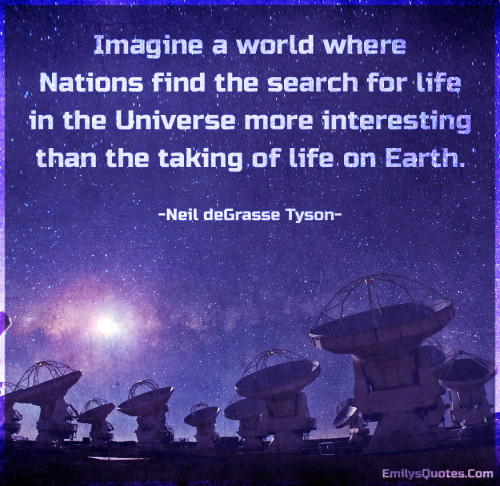 "Imagine a world where Nations find the search for life in the Universe more interesting than the taking of life on Earth."

~Neil deGrasse Tyson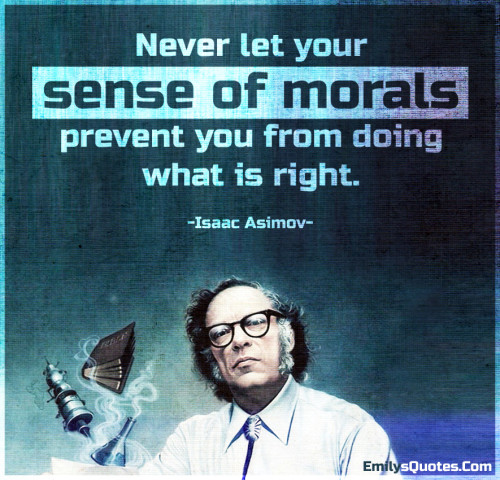 "Never let your sense of morals prevent you from doing what is right."

~Isaac Asimov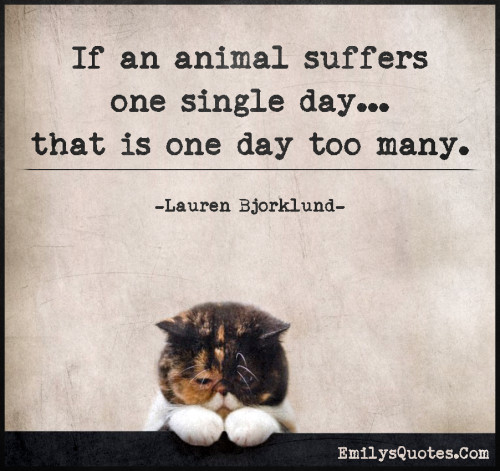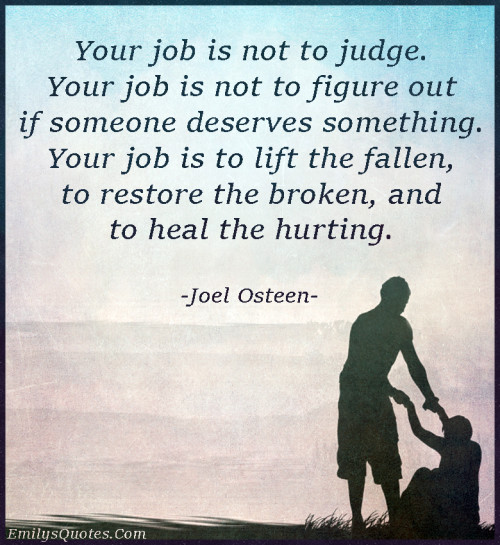 "Your job is not to judge. Your job is not to figure out if someone deserves something. Your job is to lift the fallen, to restore the broken, and to heal the hurting."

~Joel Osteen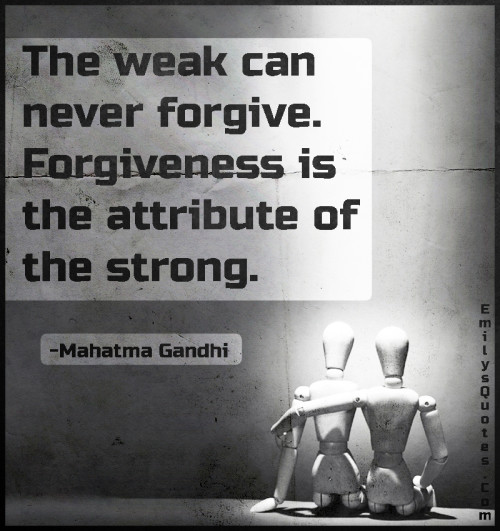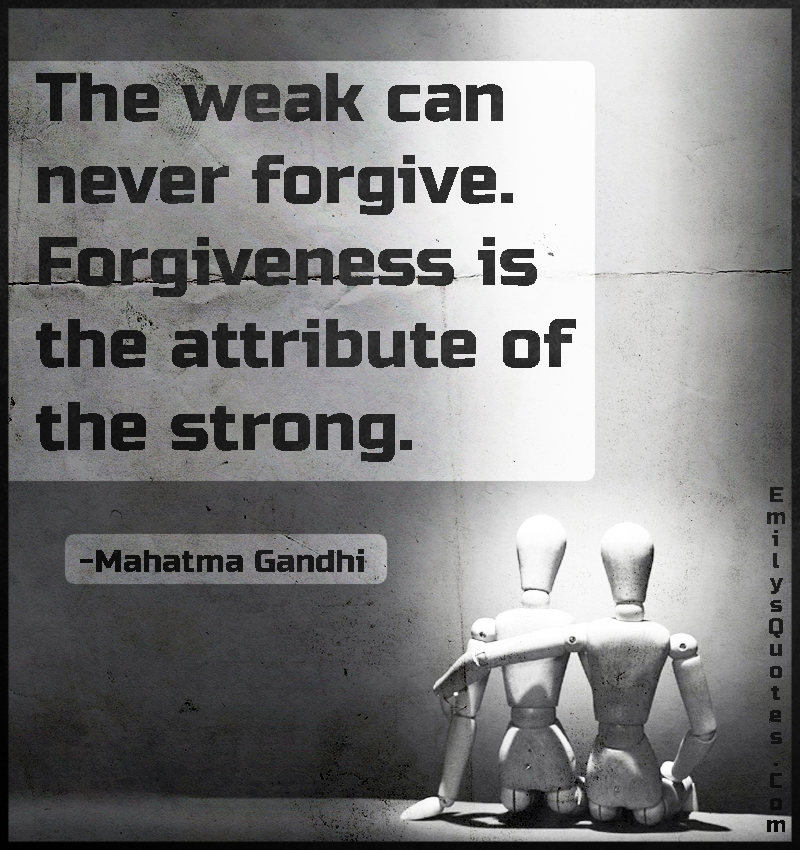 "The weak can never forgive. Forgiveness is the attribute of the strong."

~Mahatma Gandhi