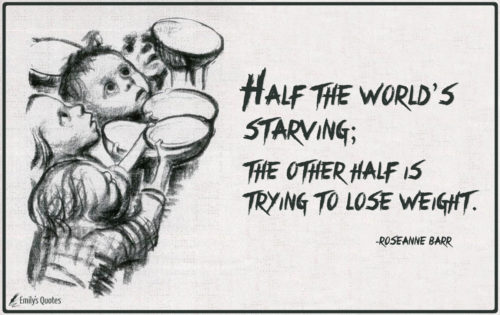 "Half the world's starving; the other half is trying to lose weight."

~Roseanne Barr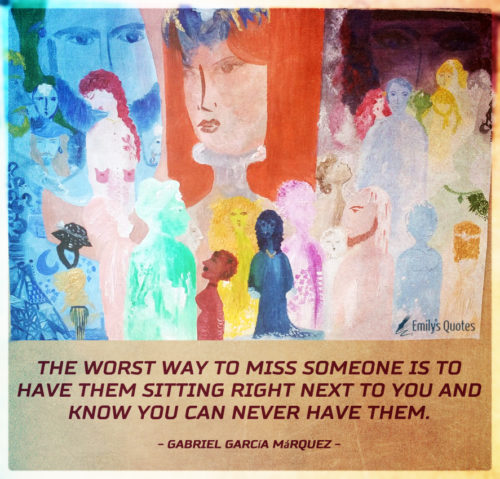 Artwork by Naniko Japaridze.
"The worst way to miss someone is to have them sitting right next to you and know you can never have them."

~Gabriel García Márquez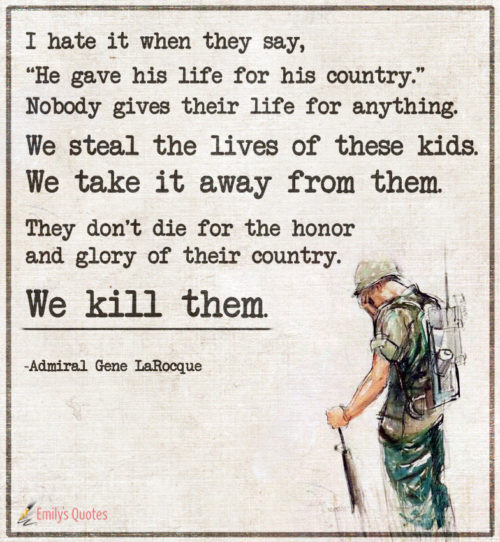 I hate it when they say, "He gave his life for his country." Nobody gives their life for anything. We steal the lives of these kids. We take it away from them. They don't die for the honor and glory of their country. We kill them.

~Admiral Gene LaRocque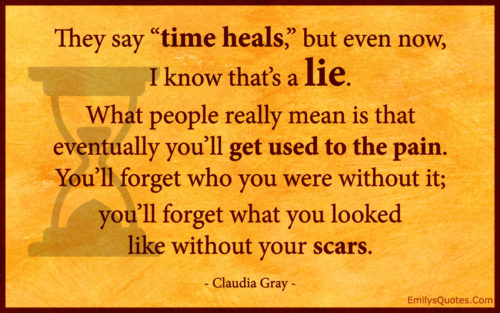 "They say "time heals," but even now, I know that's a lie. What people really mean is that eventually you'll get used to the pain. You'll forget who you were without it; you'll forget what you looked like without your scars."

~Claudia Gray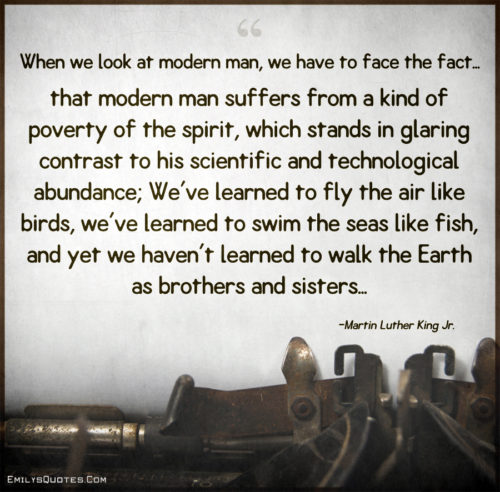 "When we look at modern man, we have to face the fact...that modern man suffers from a kind of poverty of the spirit, which stands in glaring contrast to his scientific and technological abundance; We've learned to fly the air like birds, we've learned to swim the seas like fish, and yet we haven't learned to walk the Earth as brothers and sisters..."

~Martin Luther King Jr.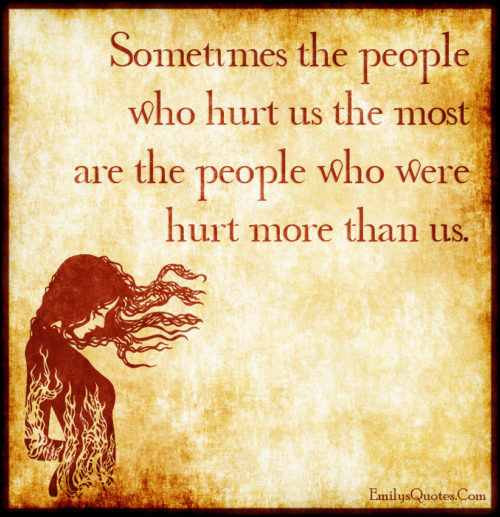 "Sometimes the people who hurt us the most are the people who were hurt more than us."

~Unknown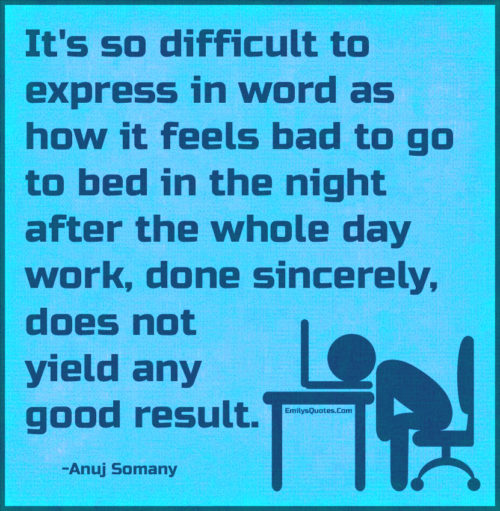 "It's so difficult to express in word as how it feels bad to go to bed in the night after the whole day work, done sincerely, does not yield any good result."

~Anuj Somany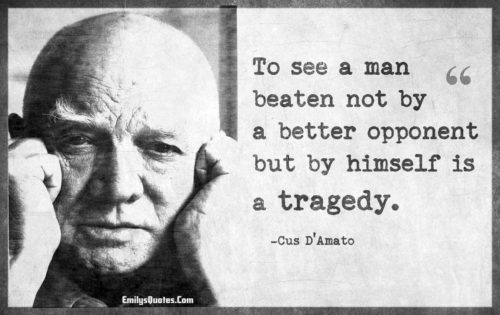 "To see a man beaten not by a better opponent but by himself is a tragedy."

~Cus D'Amato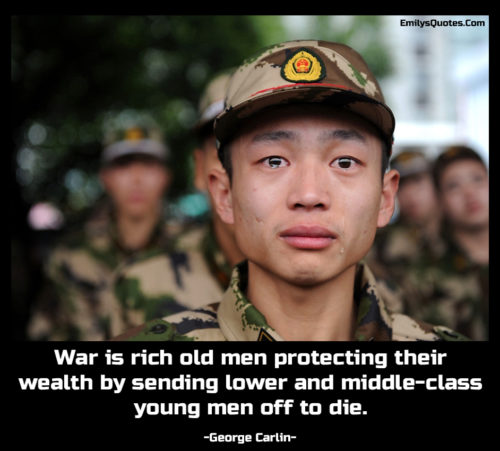 "War is rich old men protecting their wealth by sending lower and middle-class young men off to die."

~George Carlin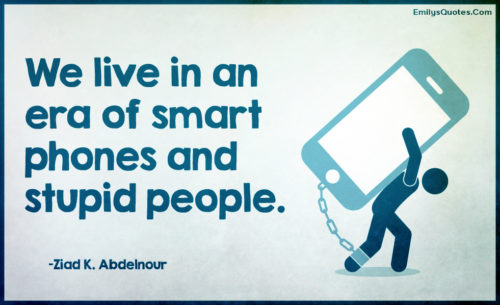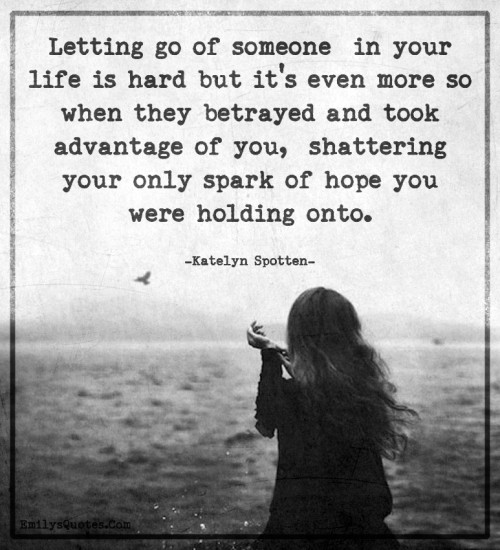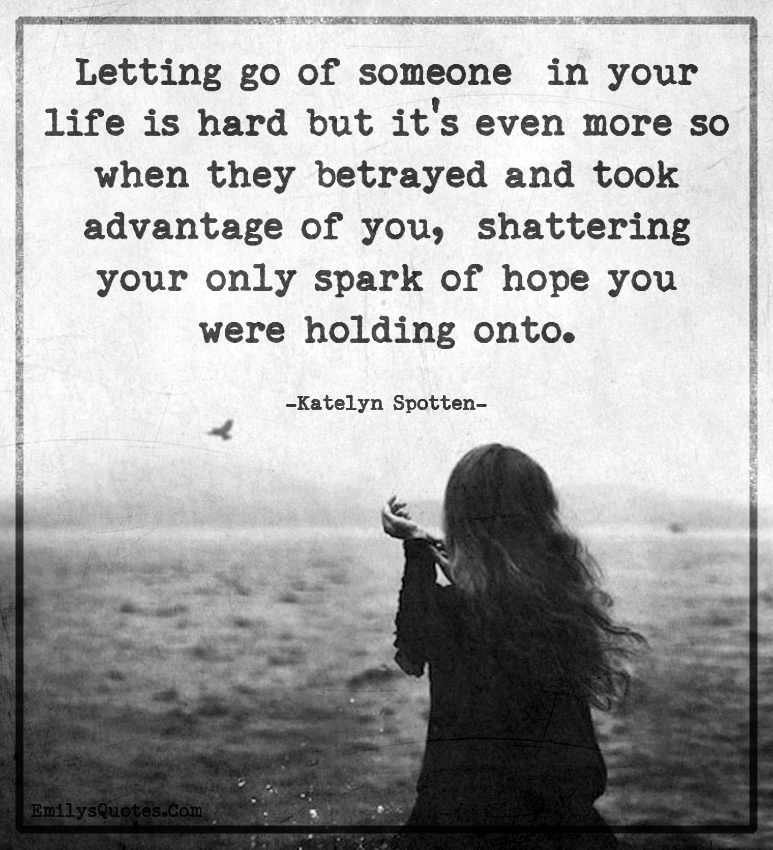 "Letting go of someone in your life is hard but it's even more so when they betrayed and took advantage of you, shattering your only spark of hope you were holding onto."

~Katelyn Spotten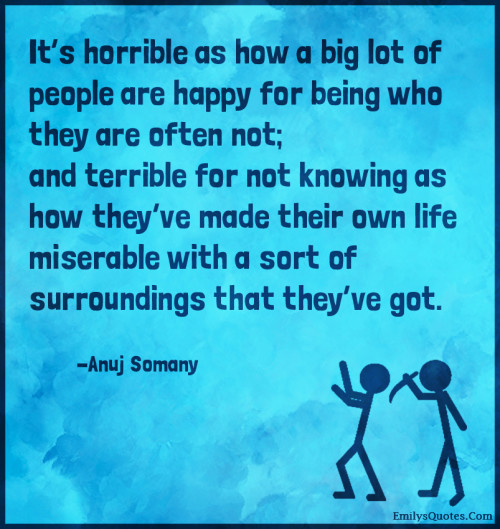 "It's horrible as how a big lot of people are happy for being who they are often not; and terrible for not knowing as how they've made their own life miserable with a sort of surroundings that they've got."

~Anuj Somany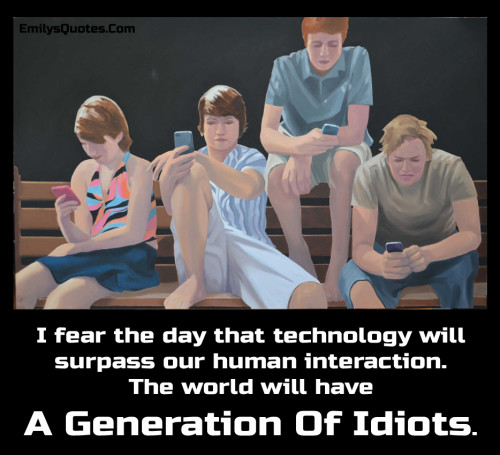 "I fear the day that technology will surpass our human interaction. The world will have a generation of idiots."

~Unknown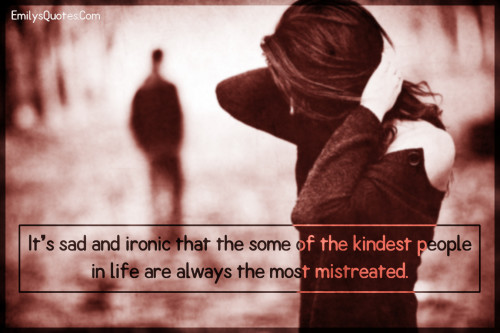 "It's sad and ironic that the some of the kindest people in life are always the most mistreated."

~Unknown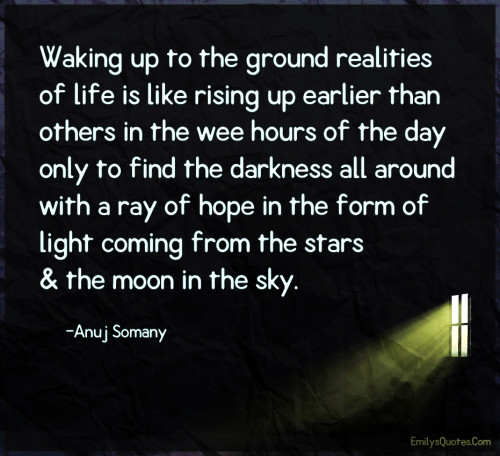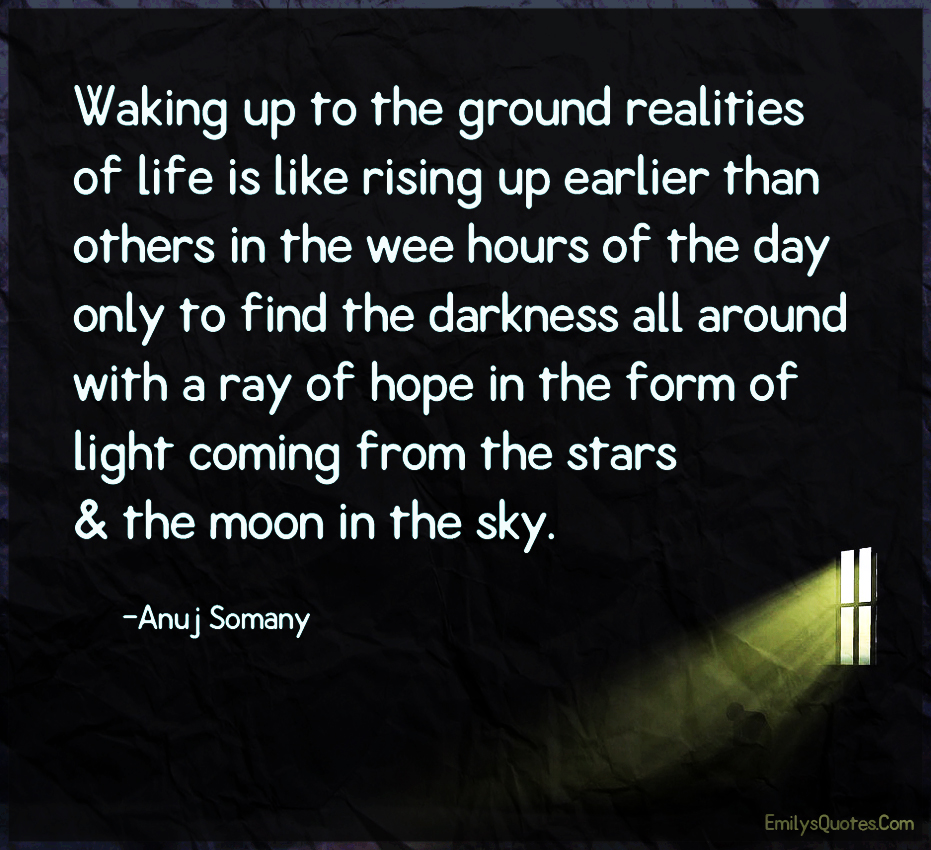 "Waking up to the ground realities of life is like rising up earlier than others in the wee hours of the day only to find the darkness all around with a ray of hope in the form of light coming from the stars & the moon in the sky."

~Anuj Somany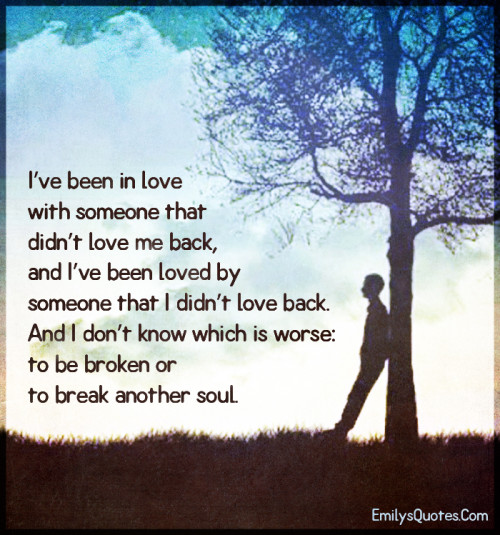 "I've been in love with someone that didn't love me back, and I've been loved by someone that I didn't love back. And I don't know which is worse: to be broken or to break another soul."

~Unknown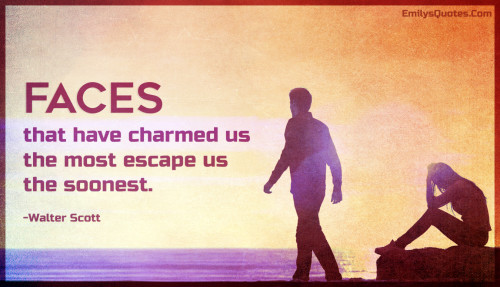 "Faces that have charmed us the most escape us the soonest."

~Walter Scott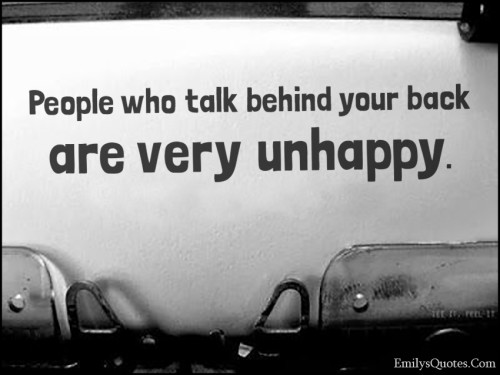 "People who talk behind your back are very unhappy."

~Unknown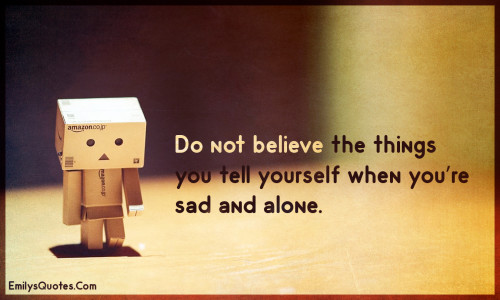 "Do not believe the things you tell yourself when you're sad and alone."

~Unknown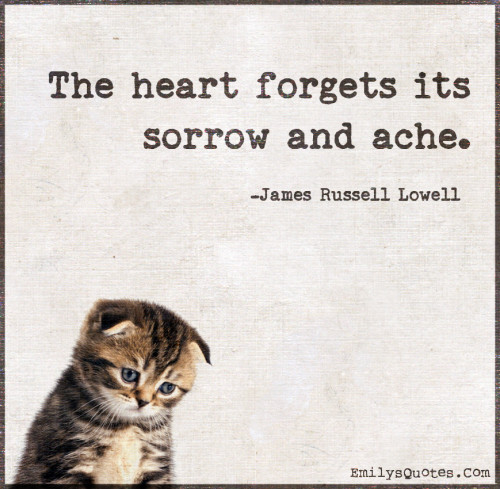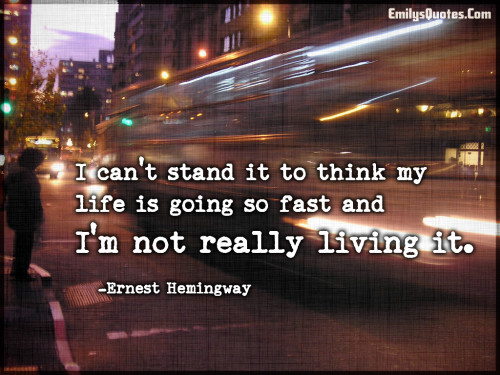 "I can't stand it to think my life is going so fast and I'm not really living it."

~Ernest Hemingway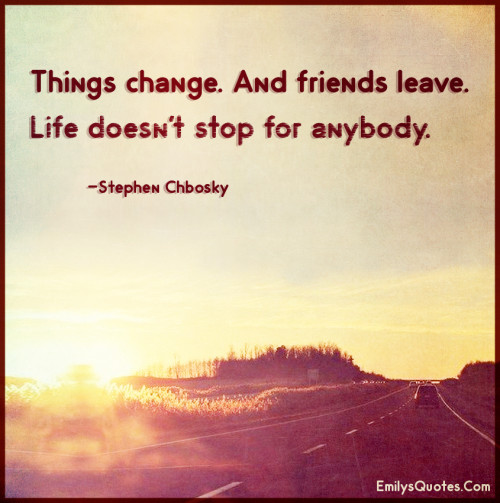 "Things change. And friends leave. Life doesn't stop for anybody."

~Stephen Chbosky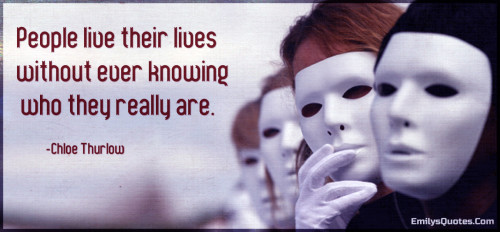 "People live their lives without ever knowing who they really are."

~Chloe Thurlow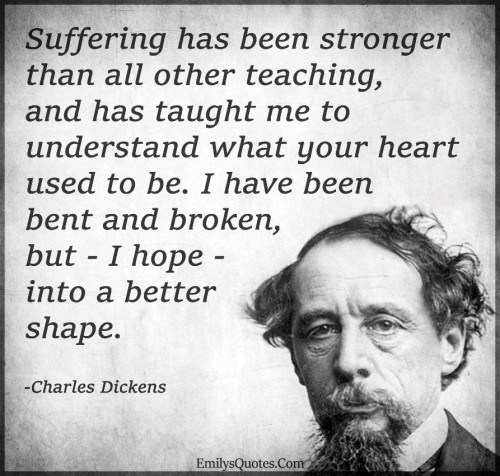 "Suffering has been stronger than all other teaching, and has taught me to understand what your heart used to be. I have been bent and broken, but - I hope - into a better shape."

~Charles Dickens